06.03.2023
News
Internship at University of Innsbruck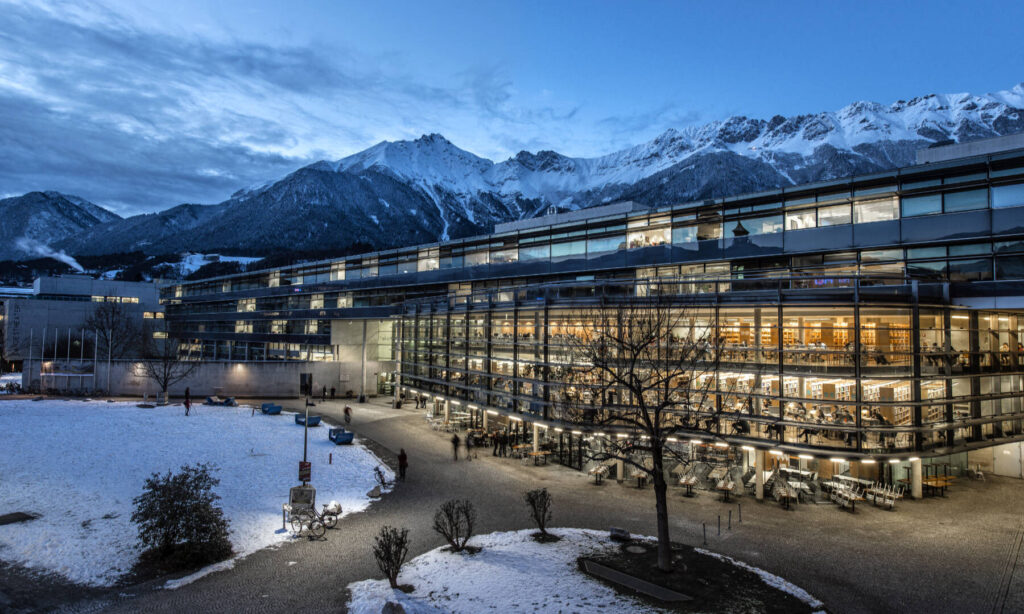 Internship at University of Innsbruck in Innsbruck, Austria
Host: You will be hosted at the Quantum Interfaces Group at the University of Innsbruck, in Innsbruck, Austria.
Opportunity open to: Master students or PhD candidates active in eligible countries.
Length of the stay: Minimum of three (3) months, to be discussed with host organization
The QIA team at the University of Innsbruck (UIBK) is building up an elementary trapped-ion quantum network with an effective 50 km separation, which will serve as a building block for future metropolitan-scale quantum networks.
To achieve this long-distance quantum channel, we need to integrate quantum frequency conversion within our existing two-node quantum network. In the existing network, we have achieved entanglement over a 520 m fiber link based on entangling trapped ions with 854 nm photons [1]. Quantum frequency conversion will allow us to entangle trapped ions with 1550 nm (telecom) photons, which are compatible with transmission over 50 km of optical fiber. This entanglement at telecom wavelengths has already been implemented at one network node [2] and will now be extended across the network.
The intern will take part in constructing this long-distance network, including tests of quantum frequency conversion and of the indistinguishability of 1550 nm photons from both network nodes.
This is an opportunity to develop familiarity with a wide range of techniques in a quantum physics laboratory, including – trapping ions in ultra-high vacuum, – laser spectroscopy, – coherent control of quantum interfaces between light and matter, – nonlinear optical processes (difference-frequency generation), – writing code for laboratory control and data analysis.
We welcome creative, motivated students who would like to start building the quantum internet!
About the QIA Internship Program
In this internship call, there are five (5) available opportunities in Europe's leading academic institutions, and gain first-hand knowledge and experience in enabling a European Quantum Internet ecosystem!
Depending on the program, internship opportunities are open to either master students, PhD candidates, postdocs or young professionals studying or working at a university, research institution or a company in one of the eligible countries*. The program covers a maximum of 5,000 EUR per internship to cover for travel and accommodation expenses.
This internship program aims to initiate or strengthen collaboration with universities, research institutes and companies in the eligible countries through offering internship opportunities for their students and young professionals.
You can learn more about the application procedure here.
Deadline of submission: 31 May 2023
*List of eligible countries: Belgium, Bulgaria, Croatia, Cyprus, Czechia, Estonia, Finland, Greece, Hungary, Ireland, Latvia, Lithuania, Malta, Poland, Romania, Slovakia, Slovenia, Sweden