05.06.2023
Event recap
QIA gathers members to discuss latest developments, next steps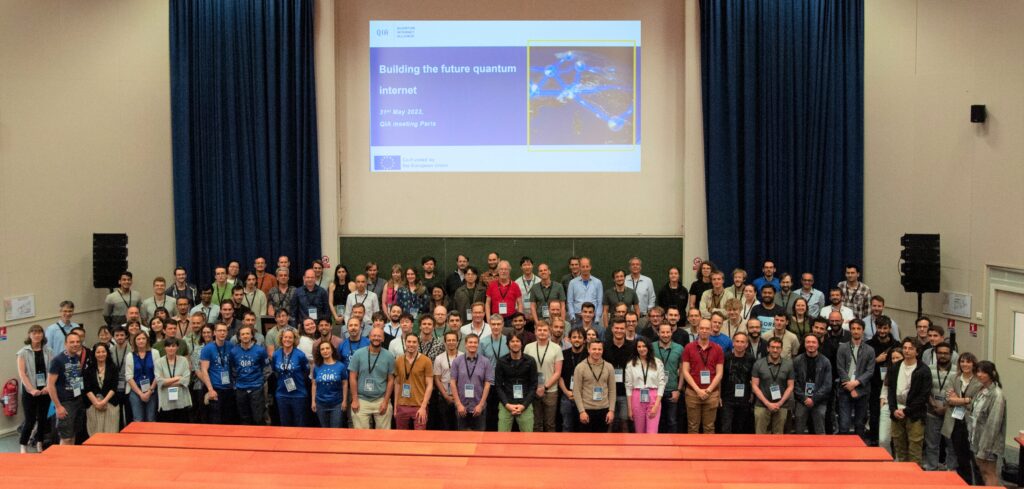 QIA successfully holds annual spring meeting
Over 150 members from almost all QIA partners participated in our Spring Meeting, a combination of scientific talks and poster presentations by young researchers and innovators.
Held from 31st of May to 2nd of June in Sorbonne University in Paris, France, this meeting featured 11 plenary talks and 15 work discussions on key QIA activities. Here, we aligned and exchanged progress towards QIA's objectives as well as brainstormed on next steps.
There was also a special session for students, post-doc researchers and young professionals highlighting their individual expertise and work in relation to our mission of building a prototype quantum internet network.
As a side event, we also opened a poster session where more than 15 members showcased their ongoing research, new findings and/or preliminary results. This session served as an opportunity for QIA members to present their work and network, collaborate and share their ideas with peers.
Browse the gallery below for photos during the event.